Cinnamon scrolls bread machine
Soft cinnamon scrolls in a bread machine
Soft and sticky, melt in your mouth cinnamon scrolls are so delicious especially if they are still warm from the oven and dripping with cream cheese icing.
Making home made cinnamon scrolls in a bread machine is super easy as the bread machine dose all the hard work for you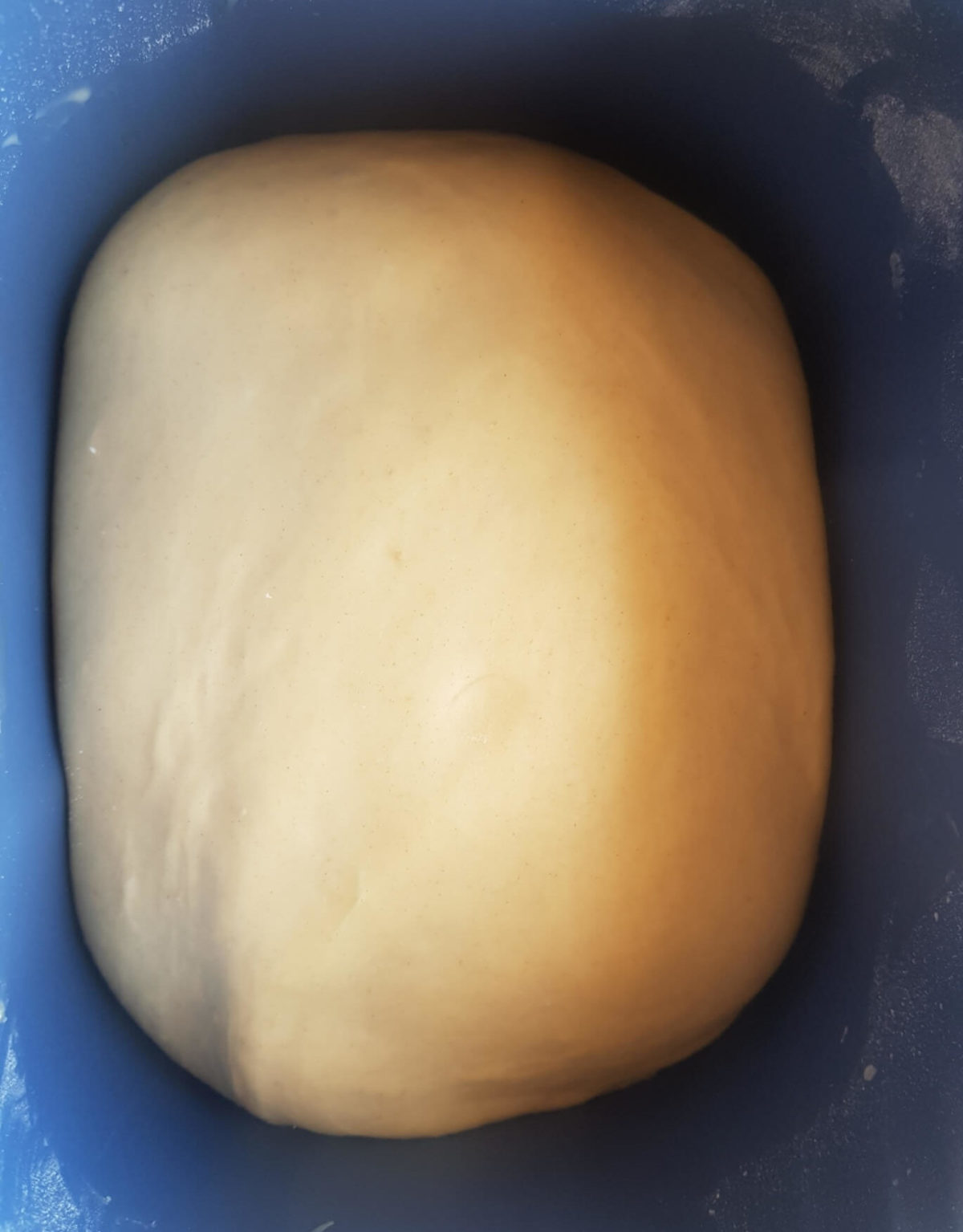 Add all the ingredients to you bread machine pan and set to dough setting then walk away and do all the other jobs that you need to do. Then 1-2 hours later" hey presto" your cinnamon scroll dough is all done and just waiting to be shaped all the hard work has been done. The dough setting on my bread machine takes 1 ½ hours, but ever machine is different so the time will vary.
I use my bread machine dough setting for just about all my recipes that have yeast in them from dinner roll, pizza, hot cross buns and so much more.
Sometimes I've got some much going on that I don't want to spend my time kneading dough (and I get sore hands and wrists) so therefore makings your dough in a bread machine is so handy.
HOW TO MAKE SOFT CINNAMON ROLLS
Once the bread machine has done its magic it's time to get a bit more hands on with the dough.
Flour your bench or board and roll your dough out in to a rectangle about 30cm X 60cm (12inch X 23inch).
Spread soften butter all over your rolled-out dough rectangle and sprinkle with a good helping of brown sugar and cinnamon. YUM
Roll up your dough as tight as you can from your longest side. Pinching the ends together so they don't unravel when cooking.
Slice in to about 18 bits around 3cm thick (1.25 inch)
Place scrolls on a lined or greased tray. Place the roll close together with about a 1 ½ cm gap, so when they rise and cook, they will touch each other which helps them stay nice and soft. If there is to much of a gap and they don't touch when cooking the outsides of the rolls will go hard and dry.
Cover cinnamon rolls with a tea towel or cling wrap and leave to rise for 30 minutes.
Cook in a preheated 180.c (350f) oven for 18 -20 minutes or until nice and golden on the edges.
Leave to cool for a little bit before icing with cream cheese icing.
NEED MORE SWEET AS CREATIONS? Subscribe to my newsletter and follow me on Pinterest for the latest updates.
Print Recipe
Cinnamon Scrolls
Ingredients
Dough
1

cup

warm milk

Warm for 30 seconds in microwave

1

egg

At room temperature

50

g

butter

At room temperature

3

cup

flour

¼

cup

sugar

White granulated

1

teaspoon

salt

3

teaspoon

yeast

instant/quick-rise yeast

1

teaspoon

cinnamon

ground
Filling
50

g

butter

soften

½

cup

brown sugar

1 ½

tablespoons

cinnamon
Cream cheese icing
100

g

cream cheese

30

g

butter

soften

1

teaspoon

vanilla

2

cup

icing sugar

(powder sugar)

1

tablespoon

milk
Instructions
Place dough ingredients into bread machine pan as per manufacturer's instructions. I do wet ingredients follow by dry. Set to dough setting and start.

Once bread machine has finished remove dough and place on a flour branch or board and roll out to a rectangle 30cm by 60cm.
Filling
Spread soften butter all over the dough.

Mix brown sugar and cinnamon together in a bowl and spread evenly over the butter

Roll up dough as tight as you can.

Line a baking tray with paper

Cut cinnamon rolls in to 3cm thick (1.25inch) slice.

Arrange rolls on tray with just a little gap between each roll so once the rise and cook they will be touching

Cover cinnamon rolls and leave to rise for 30 minutes in a warm place.

Place in a 180°c (350°f) preheated oven on fan bake for 18 – 20 minutes or until golden on the edges

Let cool slightly then ice with cream cheese icing.
Cream cheese icing
Beat together the cream cheese, butter and vanilla until smooth.

Add icing sugar (powder sugar) and beat until combined.

Add the milk.(You may need more or a little less milk than stated as you are after a thick pouring consistence)
Notes
Freezing cinnamon scrolls– Once cinnamon scrolls have been cooked and cooled completely to room temperature, they are good to go in the freezer in a sealed container or bag. I make cinnamon scrolls just about weekly and freeze most of them, then pull them out and put in the kid's school lunch boxes in the morning then by lunch time they are defrosted and nice and soft and ready to eat.
Overnight cinnamon scrolls – cinnamon scrolls can be made in advance and cooked later. When the scrolls are all rolled and on a baking tray covered in cling wrap and place in fridge instead of leaving to rise in a warm place for 30 minutes then the next day bring then out 60 -90 minutes before you're ready to cook then so they can come up to room temperature and rise.
I always use salted butter in all my recipes.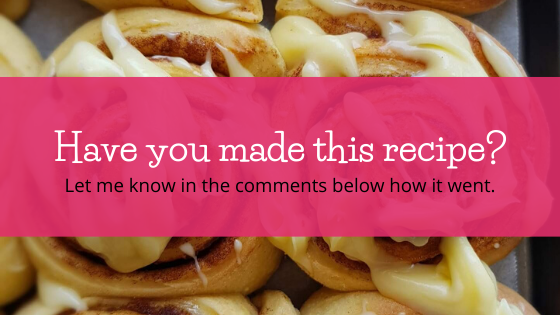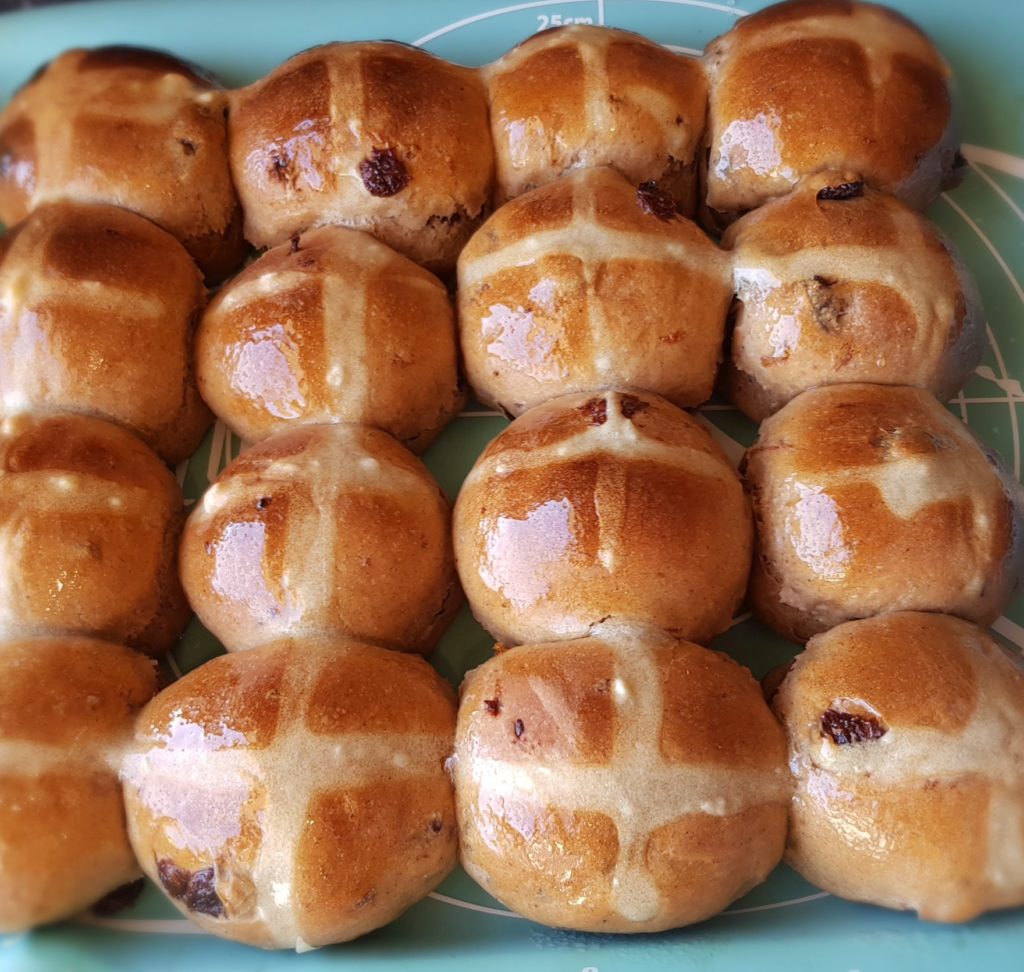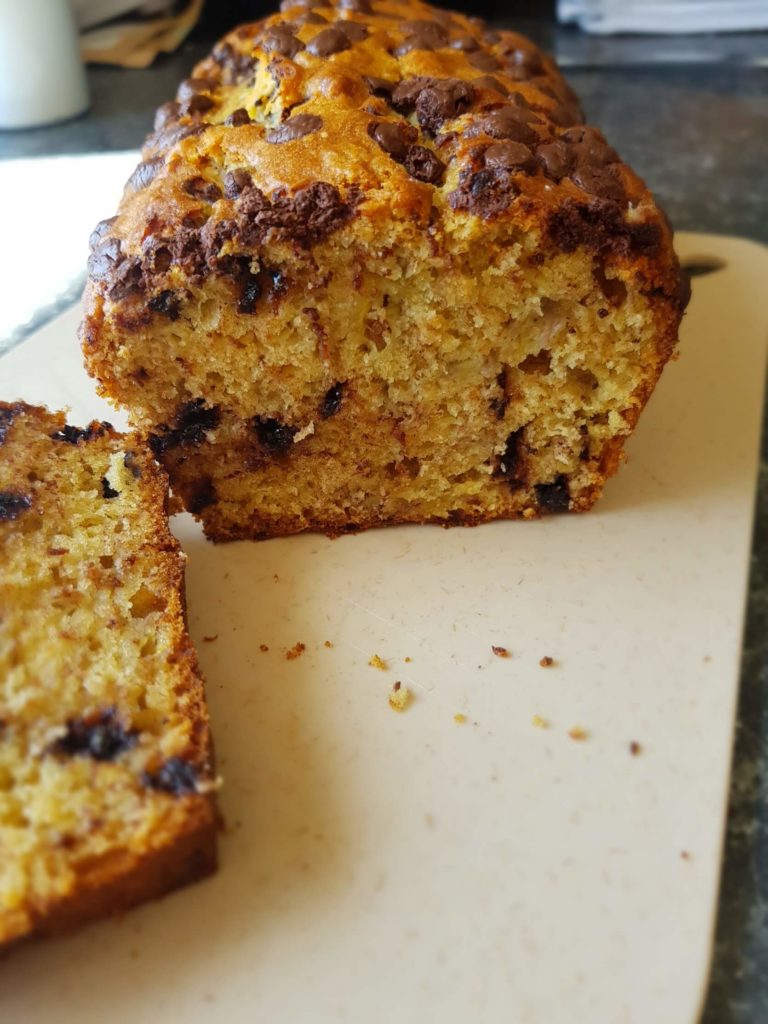 ---