Strawberry & Rhubarb Shortcake Slice
Strawberry and Rhubarb Slice
Delicious melt in your mouth strawberry and rhubarb shortcake slice. The sweetness from the strawberries paired with the tartness from the rhubarb make this a perfect combination.
I have a couple of rhubarb plans in the garden at home and they have never done very well, but this year for some reason it has been a good year and the plants have produced plenty so therefore i have had a few chances to make this strawberry and rhubarb shortcake.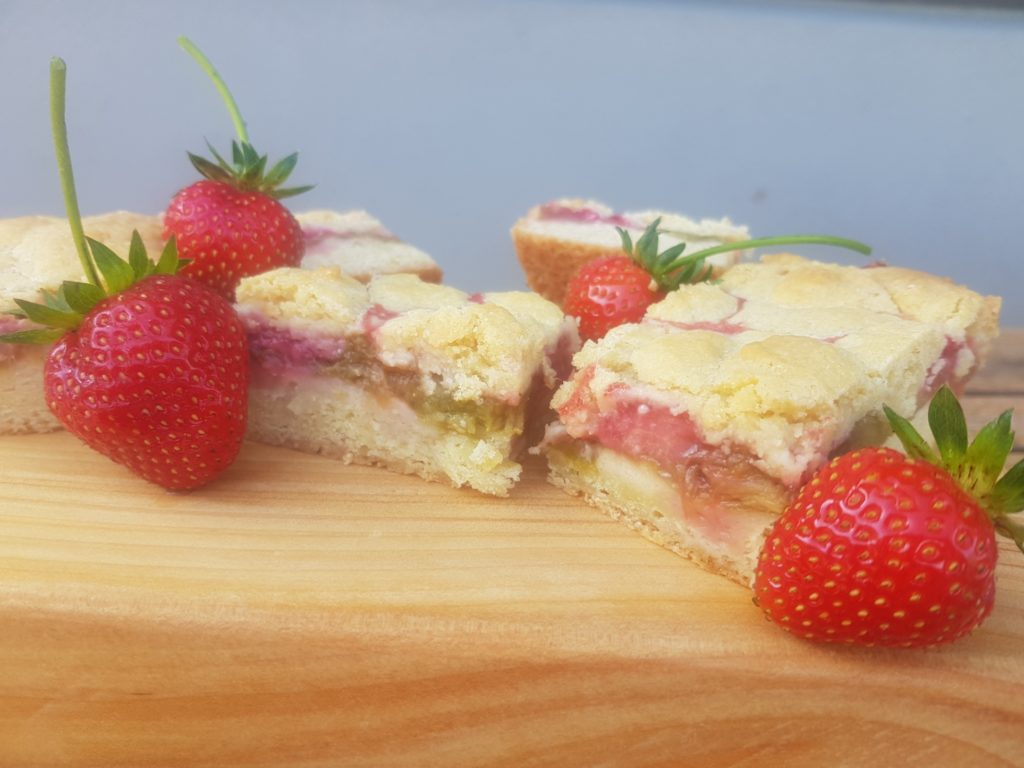 Cooking rhubarb on the stove top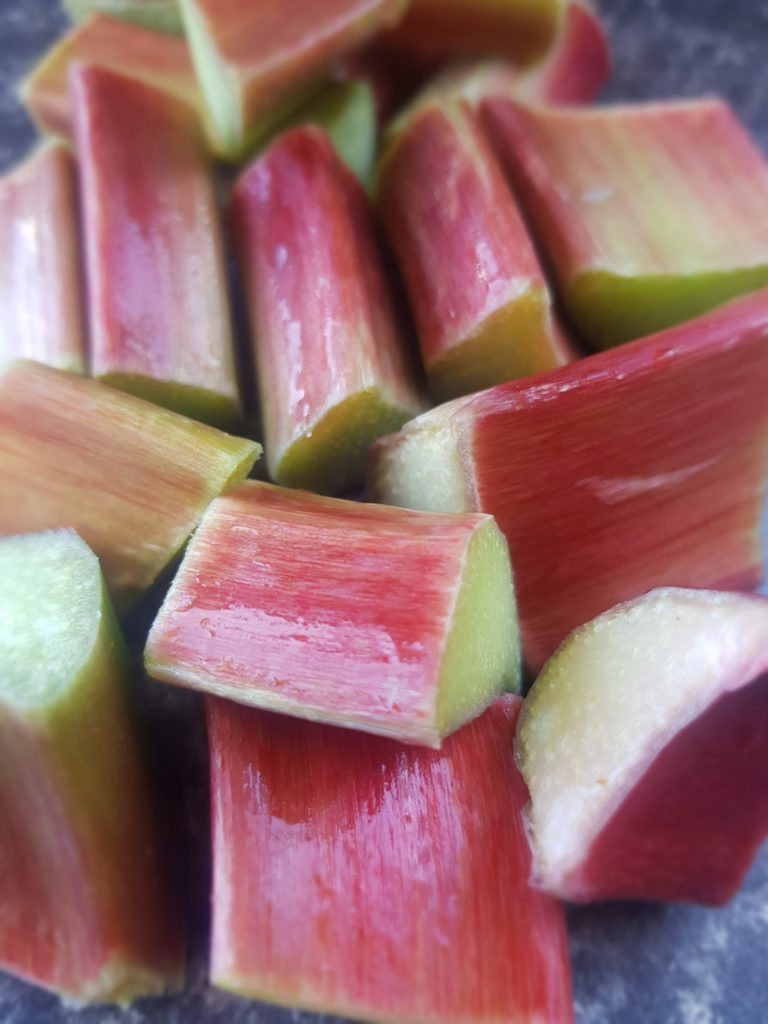 Chop rhubarb into 3-4 cm long pieces.
Add chopped rhubarb to a pot with the white sugar and water, cook until soft and starting to full apart this should take about 15 minutes.
I like to keep my rhubarb mix very tart as it's a nice contrast with the super sweet strawberry and the sweet shortcake mix, but if you are after a sweeter mix add an extra ½ cup of white sugar to your rhubarb.
How to make the Shortcake dough
Start by creaming the sugar and butter together until very pale in color then add the egg and vanilla and continue to beat until well combined and fluffy.
Sift in the flour and baking powder and mix all together. The mix will be a little bit sticky, so may need to flour your hands when you press the shortcake mix into your baking pan.
I use a 20cm x 20cm pan lined with baking paper, however you can always use a larger pan and your shortcake slice will be a little thinner.
Assembling the shortcake slice
Divide your dough into thirds. Use 2/3 of the mix for the bottom of your slice and 1/3 to dollop on top over the fruit
Press 2/3 of your mix into your lined baking pan. Then add your rhubarb mix on top followed by the strawberries. I like to keep the strawberries in big chunks so depending on the size of the strawberries I just chop them in half or keep them whole if they are small.
Now take the other 1/3 of your shortcake dough and using you fingers dollop small bit of the mix over the top of you fruit. It doesn't matter if there are small gapes where there is no dough as it will spread out as it cooks.
Cook in a preheated 180.c (356.F) oven on fan bake for 35-40 minutes.
I like to serve this shortcake slice with wiped cream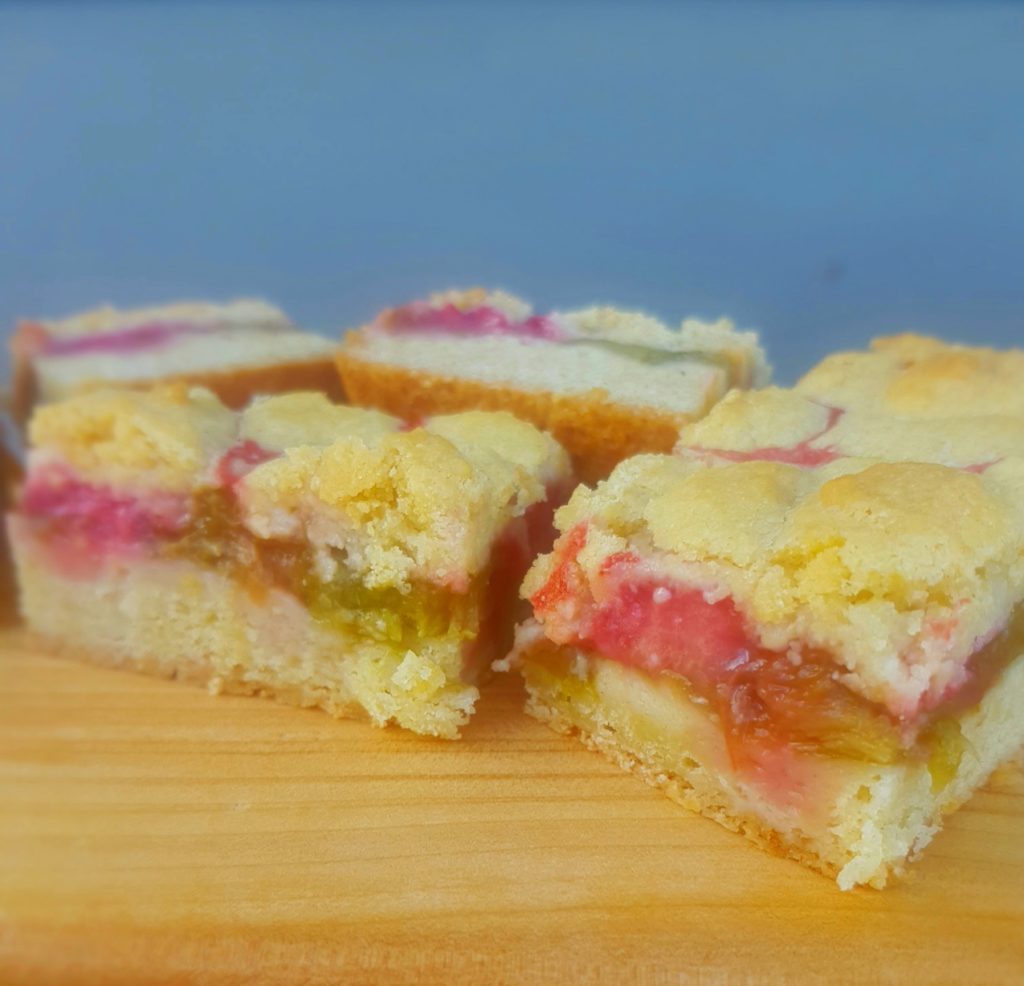 Print Recipe
Strawberry & Rhubarb Shortcake Slice
Delicious melt in your mouth strawberry and rhubarb shortcake slice. The sweet strawberries paired with the tart rhubarb make this a perfect combination.
Cooking Rhubarb
15

minutes
mins
Total Time
1

hour
hr
15

minutes
mins
Keyword:
Rhubarb, Slice, Strawberry
Ingredients
Rhubarb Mix
3

cup

Rhubarb

¼

cup

sugar

2

tablespoons

water
Strawberries
1

cup

of strawberries

cut in half
Shortcake Dough
150

g

salted butter

room temperature

2/3

cup

sugar

1

egg

room temperature

1 ¼

cups

flour

1

teaspoons

baking powder

¼

teaspoon

salt
Instructions
Rhubarb
Chop rhubarb into 3-4cm pieces and add to a pot with ¼ cup of white sugar and 2 tablespoons of water cook until soft about 10-15 minutes. Set aside until you are ready to use.
Shortcake Dough
Preheat the oven to 170°C or 340°F. Line a 20 x 20 cm baking tray with baking paper.

Beat butter and sugar until light and creamy.

Add egg and vanilla and beating well

Sift flour and baking powder into creamed mixture and mix until all combine

Divide mix into thirds and press ⅔ of the shortcake mix in your prepared pan

Add the cooked rhubarb on top of the dough

Then place strawberries half on top of rhubarb mix

Take the last ⅓ of your dough and drop small pieces all over the top of the fruit covering as much of the top as possible.

Bake on fan bake for 35 – 40 minutes. The top should be nice and golden.
Notes
For best results add a cold rhubarb mix to the shortcake dough.
How to store your shortcake- Its is best to store at room temp just covered with a tea towel. It can be stored in a plastic container at room temp or in the fridge, but this will make it the bottom and top go a little soft.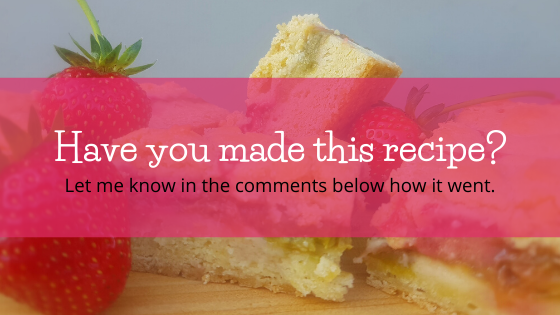 Find more tasty recipes here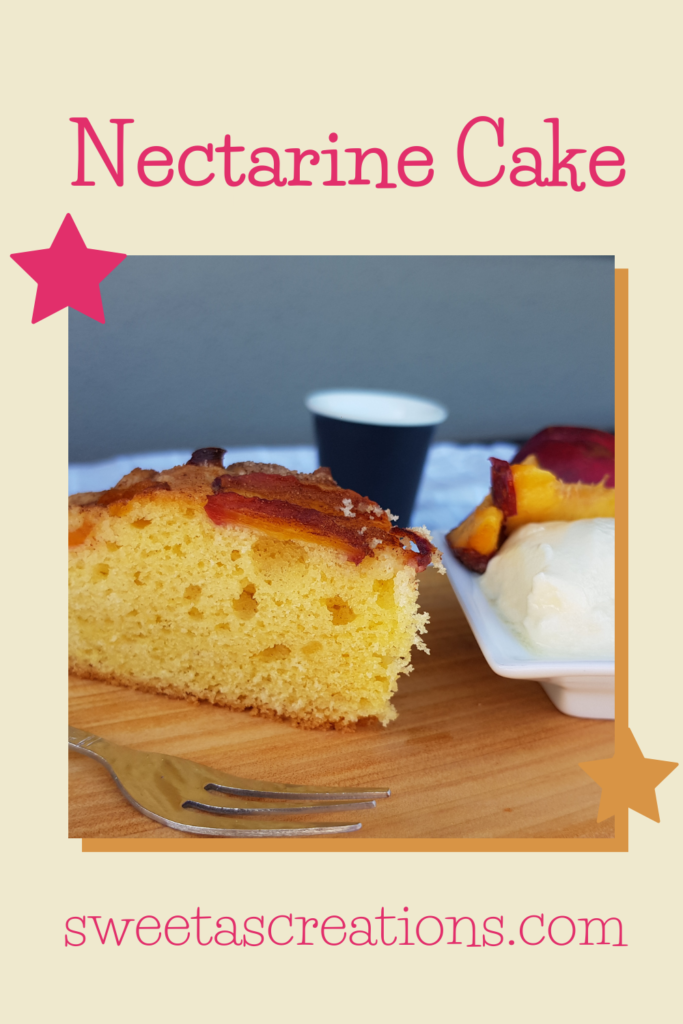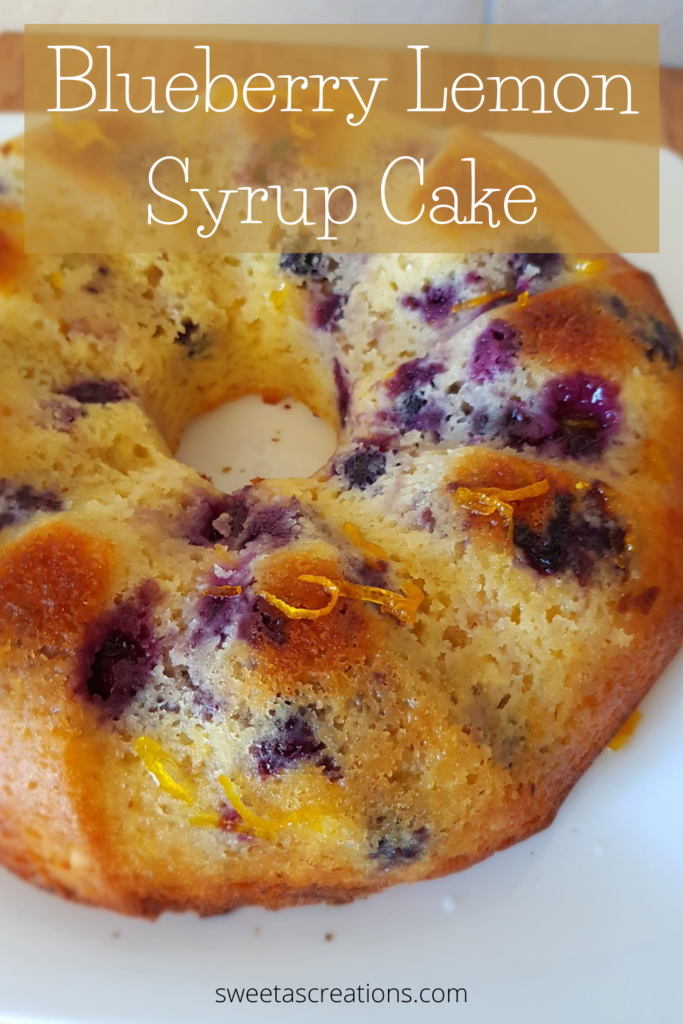 ---